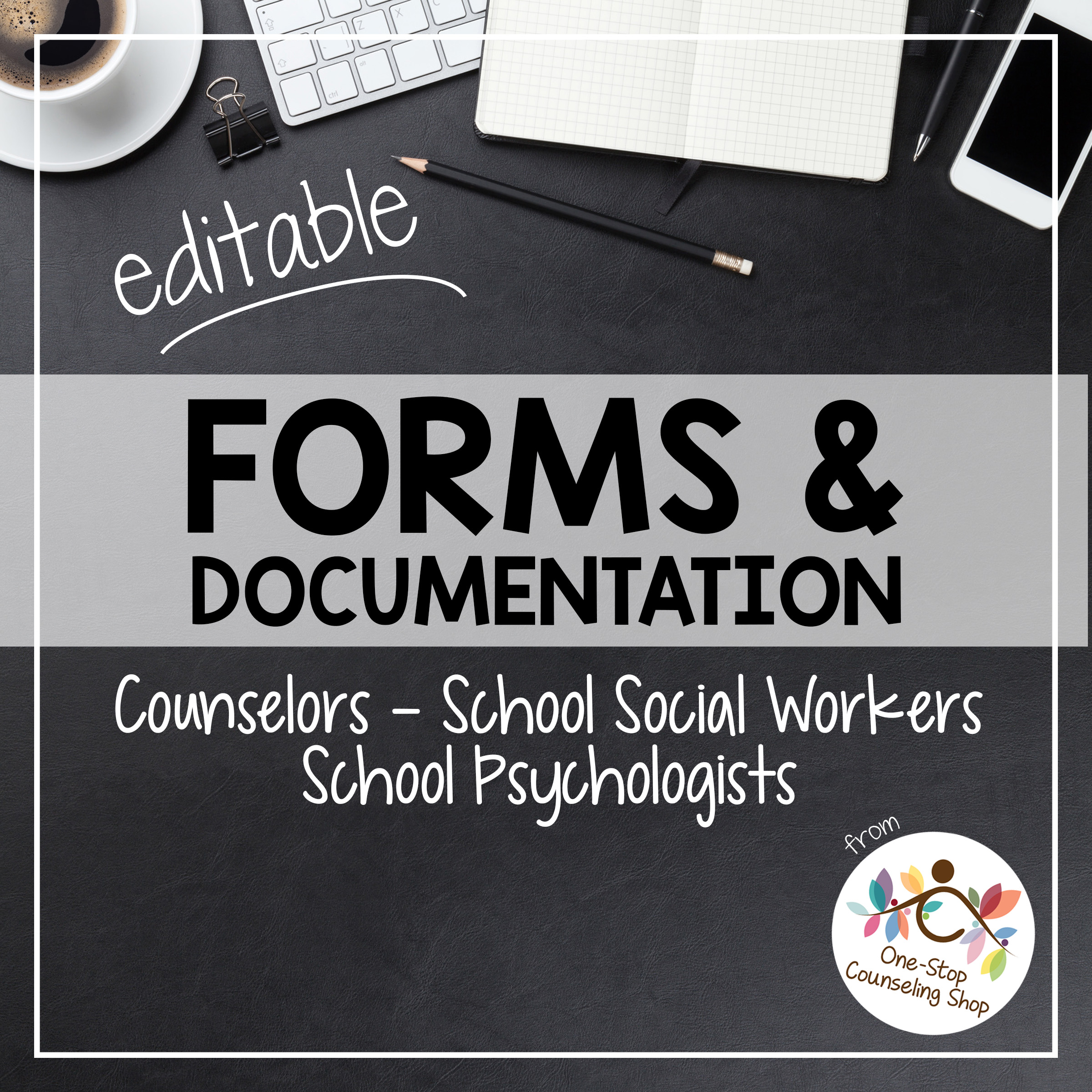 Happy August! Many of you will be getting back at it this month and with that comes new folders, new markers, and now, new forms! Whether you're a new school social worker just starting out or looking to update the outdated forms you've been using since the mid 90's, the pack is sure to meet your needs. It includes forms commonly needed for school social work practicing, including:
Assessment Tool for Predicting Violent Behavior
Behavior Debrief Form
Behavior Tracking (ABC) Chart
Brief Social Developmental Study Notes
Bullying Report Form
Child Interview Form
Classroom Observation Sheet
– Consent for Social Work Services
– Daily Contact Log
– Daily Social Work Log
– End of Year Service Summary
– Functional Behavior Assessment Questionnaire

– Self-Esteem Assessment
– Social Developmental Study Notes
– Social Work Needs Assessment
– Social Work Referral
– Teacher IEP Goal Evaluation Form (PreK-5 and 6-12)
– Teacher Scheduling Letter
– Social Work Parent Consent Form
– Student Interview Form
19 forms in all!
Forms are presented in Microsoft Word format, so you can adjust them to meet your needs or simply put in your name and title and you're good to go.
So spend less time looking for the notes you scribbled on the back of scrap paper and spend more time helping your students!
SaveSave
SaveSave