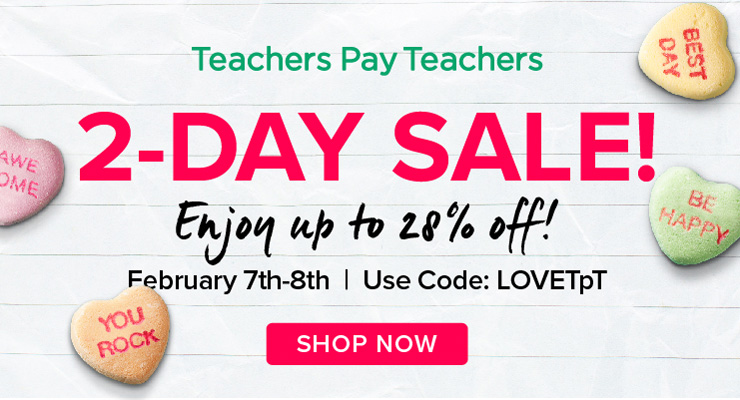 I just learned today that there's a term to describe the most depressing day of the year – Blue Monday. I'm not even kidding you! The good news is that you've technically survived past this so-called down day, since it's usually the 3rd Monday in January. Congratulations!
However, if you've been feeling like me lately, you've still got a serious case of the blahs. Cold weather not enough sunshine and over 3 months to Spring Break blahs! So, I can't tell you how excited I was when I found out that TeachersPayTeachers is having a sale this week! I've got tons of stuff sitting on my wishlist that I've been waiting for a good time to buy, so this will be perfect!
Well, today and tomorrow only, you can save on EVERYTHING in my store, including my money saving bundles! Just enter the promo code "LOVETpT" at checkout to get and extra 10% off already discounted items!
But don't wait too long. This sale will only be going on 12:01 AM today through 11:59 PM tomorrow (Wednesday). So, head on over and grab lots of goodies to get you through the rest of the year. Won't it be great to not have to plan for a few months?
SaveSave