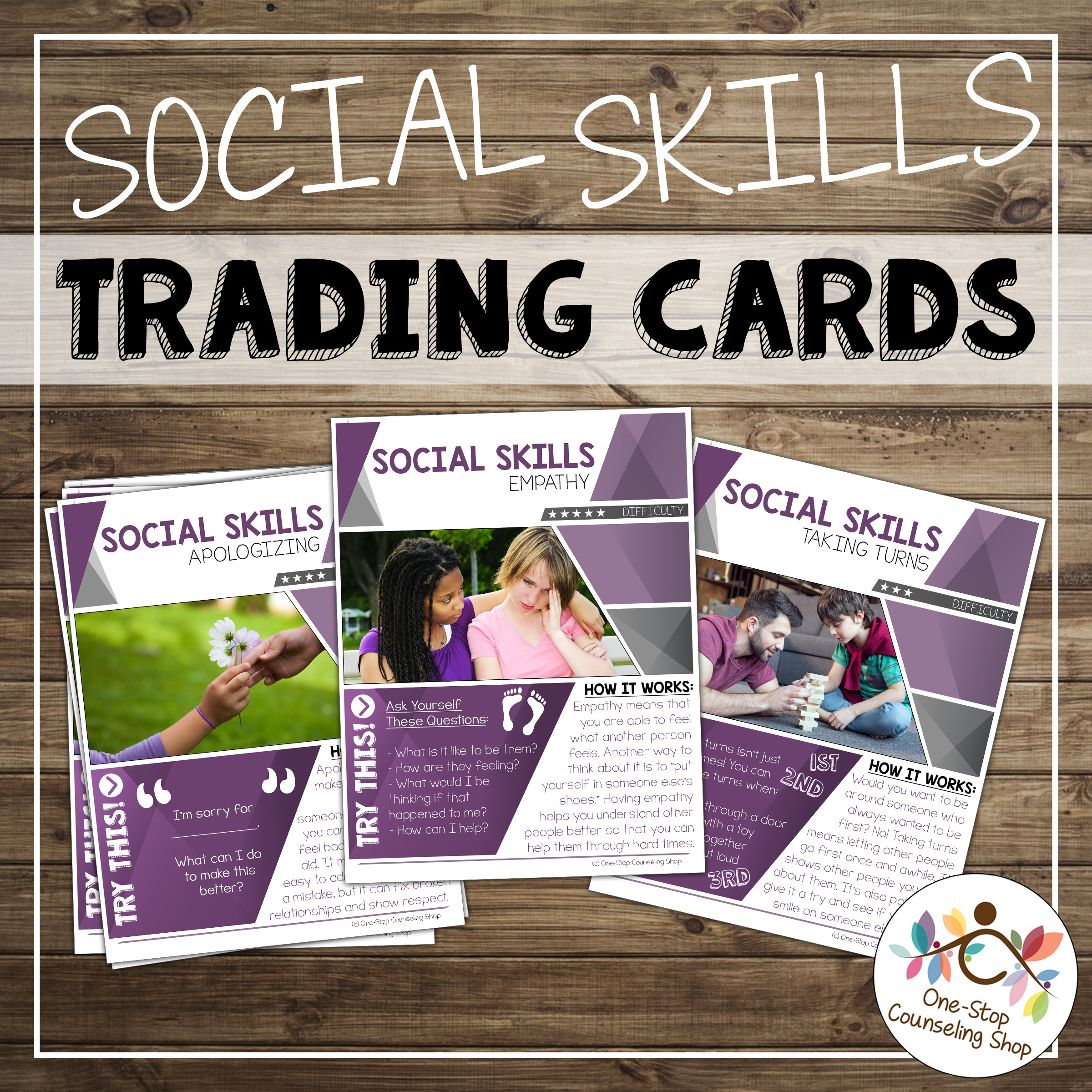 If there's one thing I know about my students it's that they LOVE trading cards – sports cards, cards from their favorite television show, any kind of cards. AND they've memorized virtually every statistic possible about their given characters or sports star. However, they don't love learning every detail about social skills quite as much, until I showed them these!
These cards are designed to look like their other favorite cards, but highlight various strategies for teaching students to interact with others appropriately and improve relationships. They're great for students who have been diagnosed with Autism or other social difficulties. Each card also features an interactive activity or technique to help students be successful.
These cards are great for activities (ideas below), or can be displayed as posters or held together on a ring for students to keep with them as a reminder.
Cards are presented in full-page (8.5″ x 11″) and trading card (2.5″ x 3.5″) size!
Activity Suggestions:
– "Go Fish" or "Matching,": Print 2 or 4 sets and play as usual.
– "War": Print 3-4 sets. Play as usual – the card with the highest star difficulty wins.
– "Spoons": Print 4 sets. Play as usual.
– Have students draw 3 cards. Role play one of the 3 choices.
– Charades: Students draw a strategy to act out while others guess.
SaveSaveSaveSave
SaveSaveSaveSave