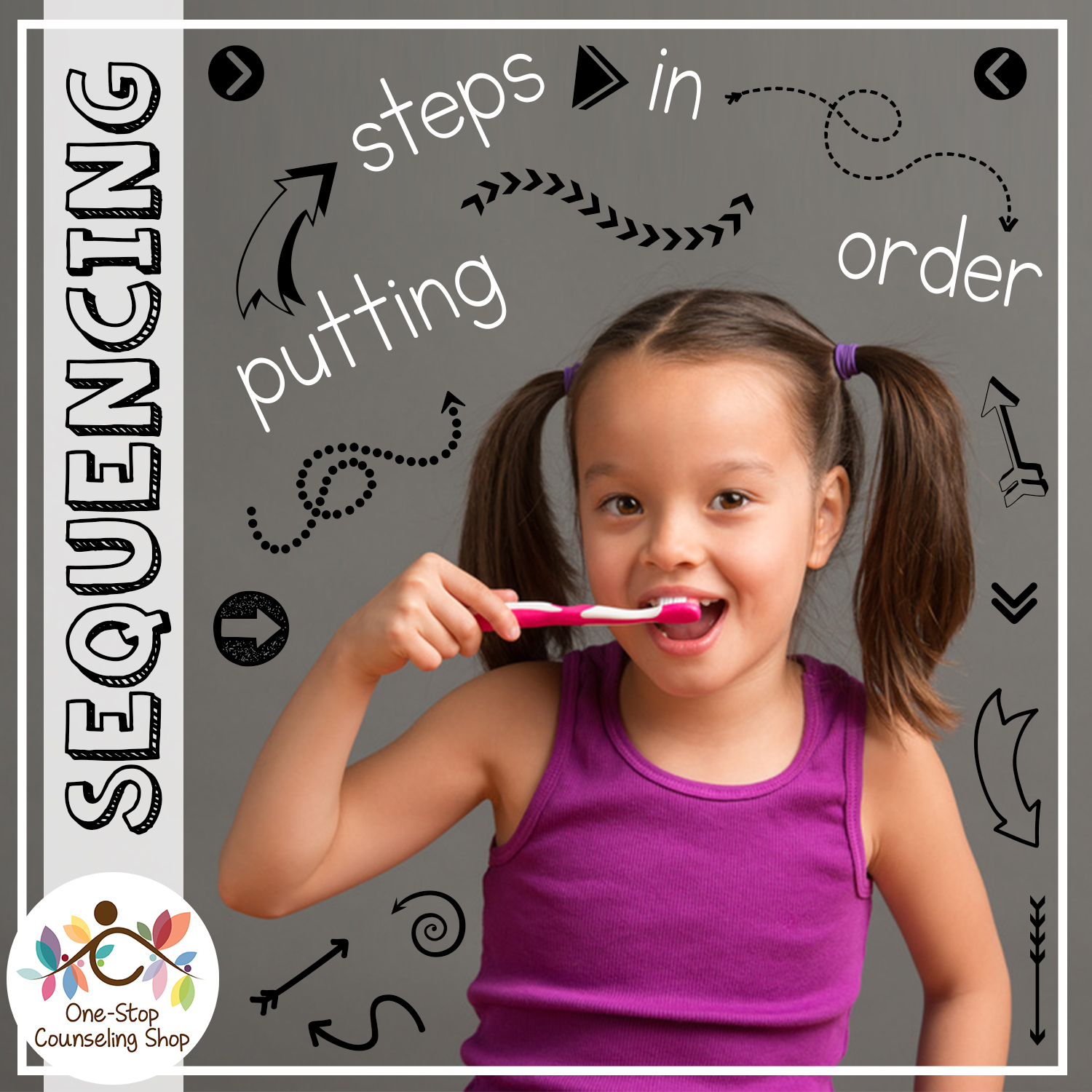 Many students struggle with executive function skills – things like prioritizing, focusing, organizing, completing tasks, or understanding cause and effect.
These sequencing activities provide an opportunity for students to improve their executive functioning or life skills and are great for kids with ADHD, Autism, or Cognitive Impairments. Simply mix up the steps for each situation and have the student put them into the correct order. Each card includes words and pictures for readers or nonreaders and is included in full color and printer-friendly black and white!
To adjust the level of difficulty, use fewer or more steps for each situation.
Cards can also used as visual prompts. Simply post them in a convenient location to remind students how to perform each task independently.
Situations include:  

– Crossing the street
– Getting ready for bed
– Making toast
– Brushing teeth
– Raking leaves
– Making lemonade
– Building a sand castle
– Flying a kite
– Packing a lunch
– Getting ready for school
– Washing hands
– Building a snowman

– Growing a plant
– Making a banana split

– Catching a fish

– Dressing for rain
SaveSave
SaveSave