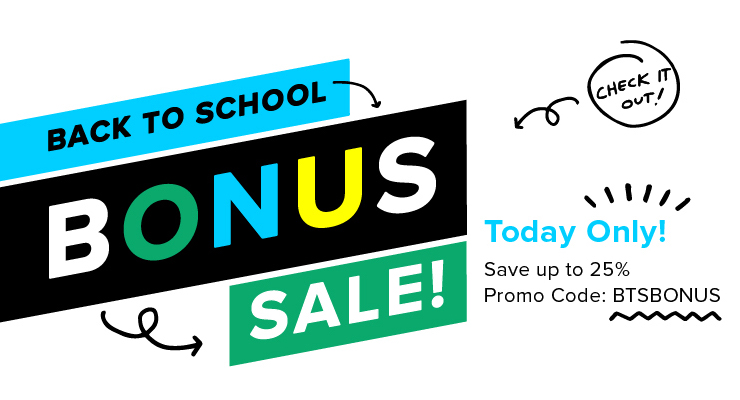 Well, here we are. If you haven't started back at school yet, you probably will be in the next 2 weeks and no amount of denying it will make summer last any longer!
BUT! One thing that might make everything easier is not having to plan. I mean, who wants to spend their time flipping through outdated therapy books or scouring the depths of the internet trying to find activities for your groups to address social skills, emotional regulation, and school skills??
Right, yeah, me neither. Fortunately, if you missed out on TpT's massive back to school sale a couple weeks ago, you've got one more day to grab as much as you can for an awesome discount! Think of it as a super productive shopping spree!! And less stress is good for your health!
All day today, enter the code "BTSBONUS″ and get great stuff at a great discount! My TpT store will show sale prices that reflect 20% off regular prices, and by entering the code, you'll be able to earn an extra 5% off from TpT for a total of 25% off!.
Enjoy and have a wonderful school year!