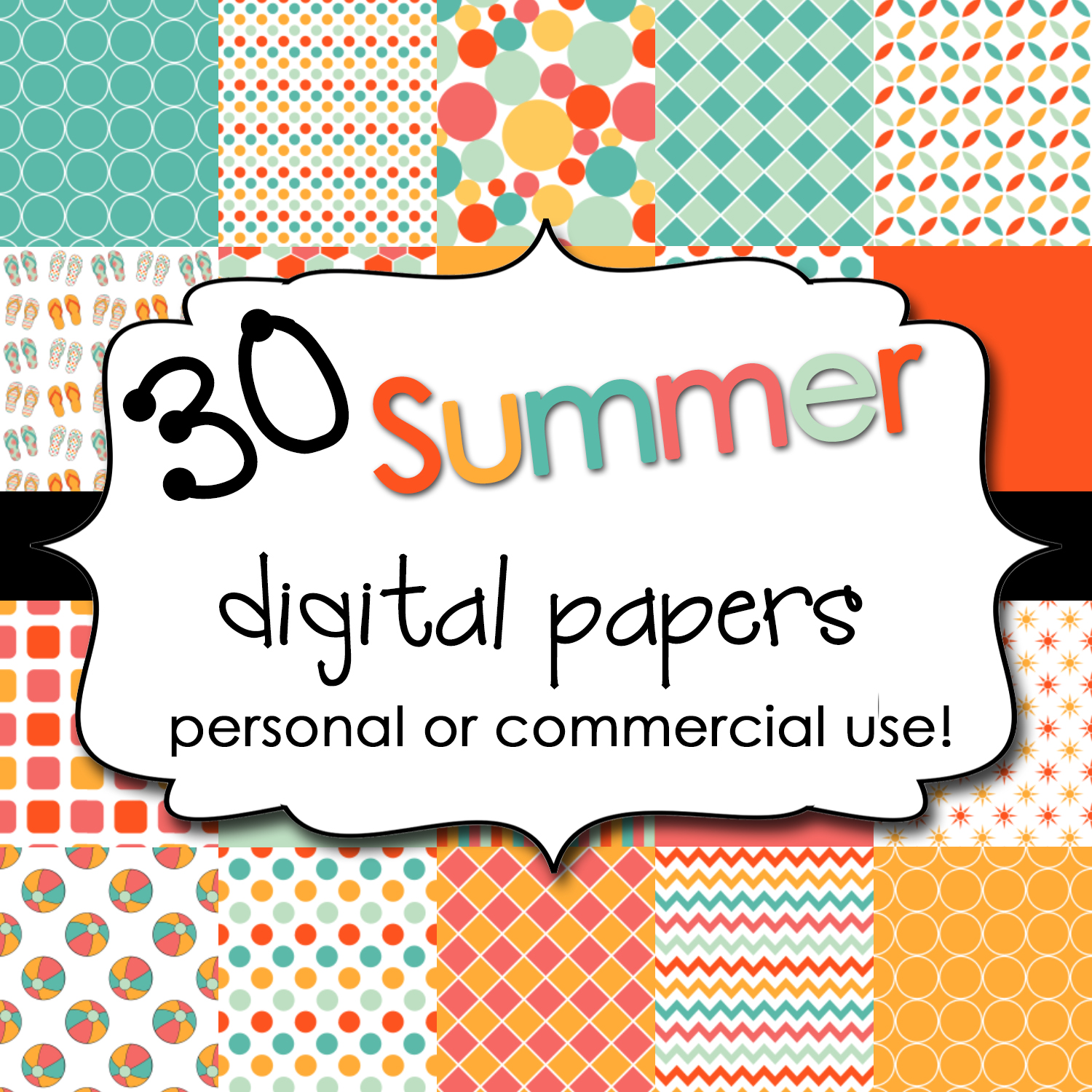 If you've been looking for a way to spice up some of your TeachersPayTeachers or homemade classroom activities, check out my new Summer Digital Background Pack!  It includes 30 different 12″ x 12″ backgrounds in PNG format, so they can be scaled to fit any sized project. And because you're all awesome, loyal blog readers, you can get 2 of them for free!
Another thing I've been playing around with is designing clipart letters. I wanted some letters to match all the backgrounds for new products, but also that could be used for bulletin boards. So, here they are!
It contains 10 different patterned alphabets, for a total of 260 letters. Each letter is a 6″ x 6″ png. Here's one of the alphabets for free! Just click the "A" below to download the entire alphabet as a .zip file! After you're taken to Google Drive, just click "file" –> "download" and you're good to go! For the rest of the alphabets, click the image above!