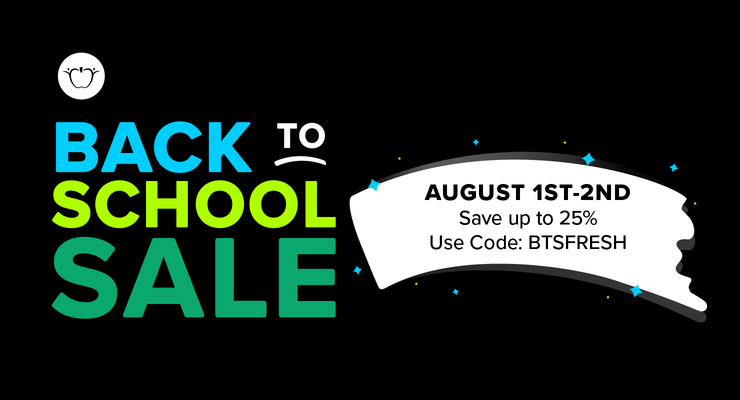 It's that time of the year again – time to track down the best deals on markers, glue sticks, and pocket folders, and send the kids off with their clean (for the last time this year) lunch boxes. But if you're a teacher, August can be bittersweet – filled with excitement and anticipation for the new group of students you have the chance to work with in the months ahead, but sadness (maybe) about not being able to spend every day with your own kids, and irritation that the alarm will soon be disturbing your sleep MUCH sooner than anyone on Earth could possibly want.
But the good news is that even though you'll soon have to wait until your students are at recess or P.E. to use the bathroom, it's a fresh start and with that comes TpT's annual Back-To-School Sale. It'll give you the chance to earn 25% off thousands of activities, assessments, and resources made BY teachers FOR teachers.
So, today through 11:59 pm tomorrow, enter the code "BTSFRESH" and get great stuff at a great discount (and TpT accepts school purchase orders)! My TpT store will show sale prices that reflect 20% off regular prices, and by entering the code, you'll be able to earn an extra 5% off from TpT. This even includes money-saving bundles, so stock up!
Enjoy and have a wonderful school year!
SaveSave