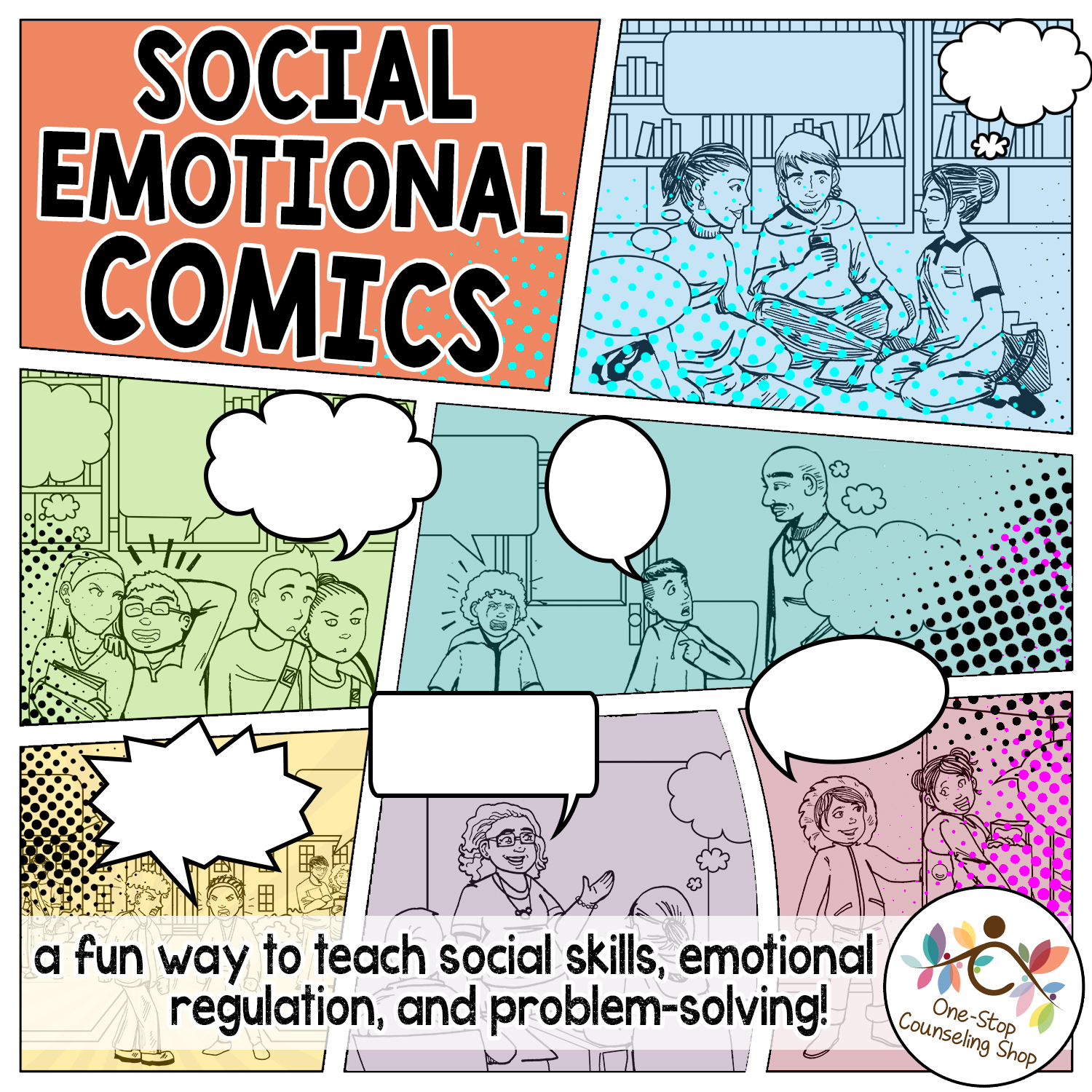 All right, everyone. I'm REALLY excited about this new resource…like, REALLY excited. I've been working on it for awhile and the groups I've used it with at school absolutely love it.
These comics provide students with a range of social difficulties the opportunity to observe, interpret, and respond to various social situations. Great for students with Autism, ADHD, Emotional Difficulties, or Cognitive Impairments, these comics are a fun, visual way to get students thinking about their behavior, as well as the behavior and relationships of others.
Includes 40 single-scene comics, 40 "before and after" comics, which allow students to draw what would happen before and after each scene, and several blank comics for students to create their own.
Also included with the comics is a page of questions and discussion starters to help students develop critical thinking, problem solving, and emotional intelligence skills.
Scenes depict a range of school situations in a variety of settings – gym, recess, classroom, library, hallway, office area, etc. Graphics also include various ages, from young child to high school-aged students. Here's a preview of some of them. Let me know what you think!
And the best part is that they'll be on sale until this weekend!
SaveSave
SaveSave