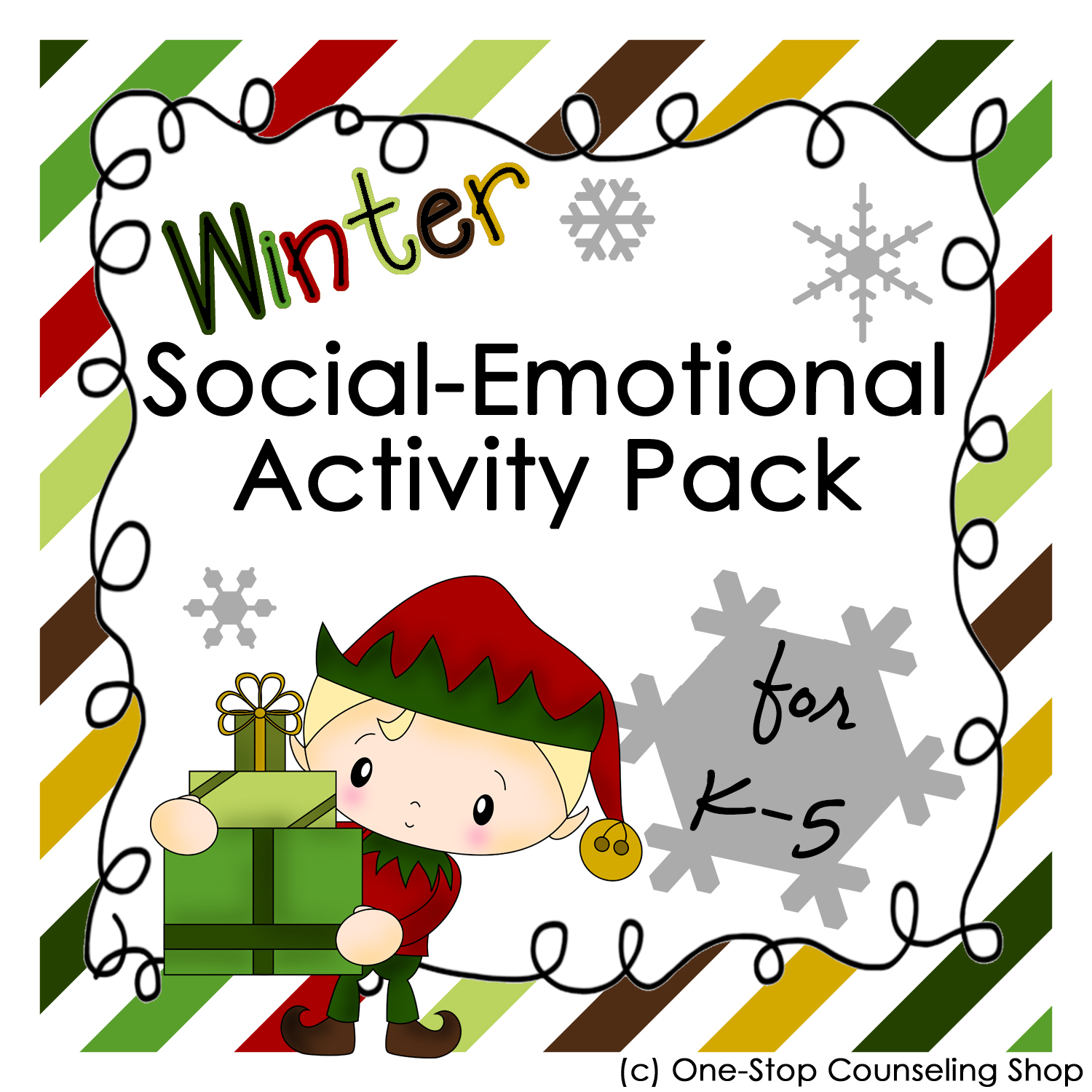 Well, it's been just over 2 years since I first posted my Winter Social-Emotional Activity Pack. It's definitely been one of my most popular products, and the activities have been used in my classroom many times over. So, I figured it was about time to add a few more! So, just in time for some shorter days and cooler temperatures (I know, I know, I'm sorry!), here they are!
First up are my seasonal Whole Body Listening Posters. The set contains 4 different posters (a boy and a girl of 2 different ethnicities) and highlights skills for being a good listener. My students love when my fall poster comes down and my elf poster goes up!
Next, I added a "Guess the Feeling Activity." Many of you know I've been dabbling in creating my own clipart recently and this activity features several of my new Holiday Emotion faces! Students cut out feelings words on one page, and glue them underneath the corresponding face on the other page. It's great for my K-2 students who struggle with emotional identification.
Last but not least, are some holiday-themed feelings flash cards. Using the same faces as my "Guess the Feeling" activity, you can use these cards for everything from role playing situations, to memory (just cut out 2 sets), or student communication cards.
If you've already purchased this pack before, head over to TeachersPayTeachers and redownload it to get the new activities for free! And if you don't have it yet, now's your chance!