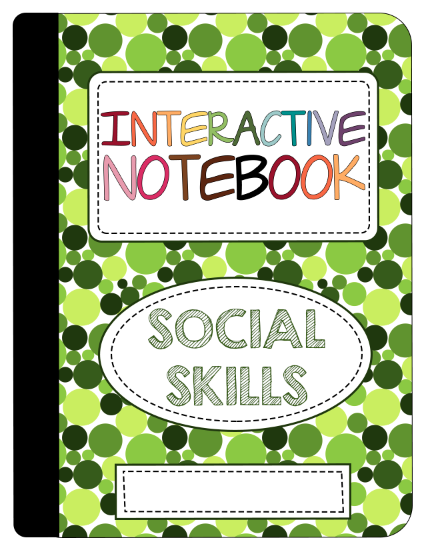 Children with Autism, emotional disability, or other social deficits struggle with impairments in many areas – relationships, communication skills, emotional regulation, and organization to name a few. This pack contains numerous activities to be used individually or combined to make a survival guide binder for a student with social difficulties.
This binder is designed to be carried or accessible at all times to help provide support to students in a colorful, fun way that is sure to grab their attention! It contains the the following types of activities:
School
Friends
School & Community
Feelings
Write it Out!
Activities Include:
– All About Me Page
– "Sticky Situation" Debrief Sheets

– Daily Picture Schedule
– Tattling vs. Reporting

– Drawing Feelings
– Taking a Break Tips
– Feelings Thermometer

– Big vs. Small Problems

– Conversation Tips

– Feeling Words Vocabulary
– I-Statements

– Personal Space Graphic Organizer
and many more! All documents are presented in PDF format, including a personalizable cover!
Update: this post has been updated to reflect the combination of my boys and girls version into a gender neutral version!