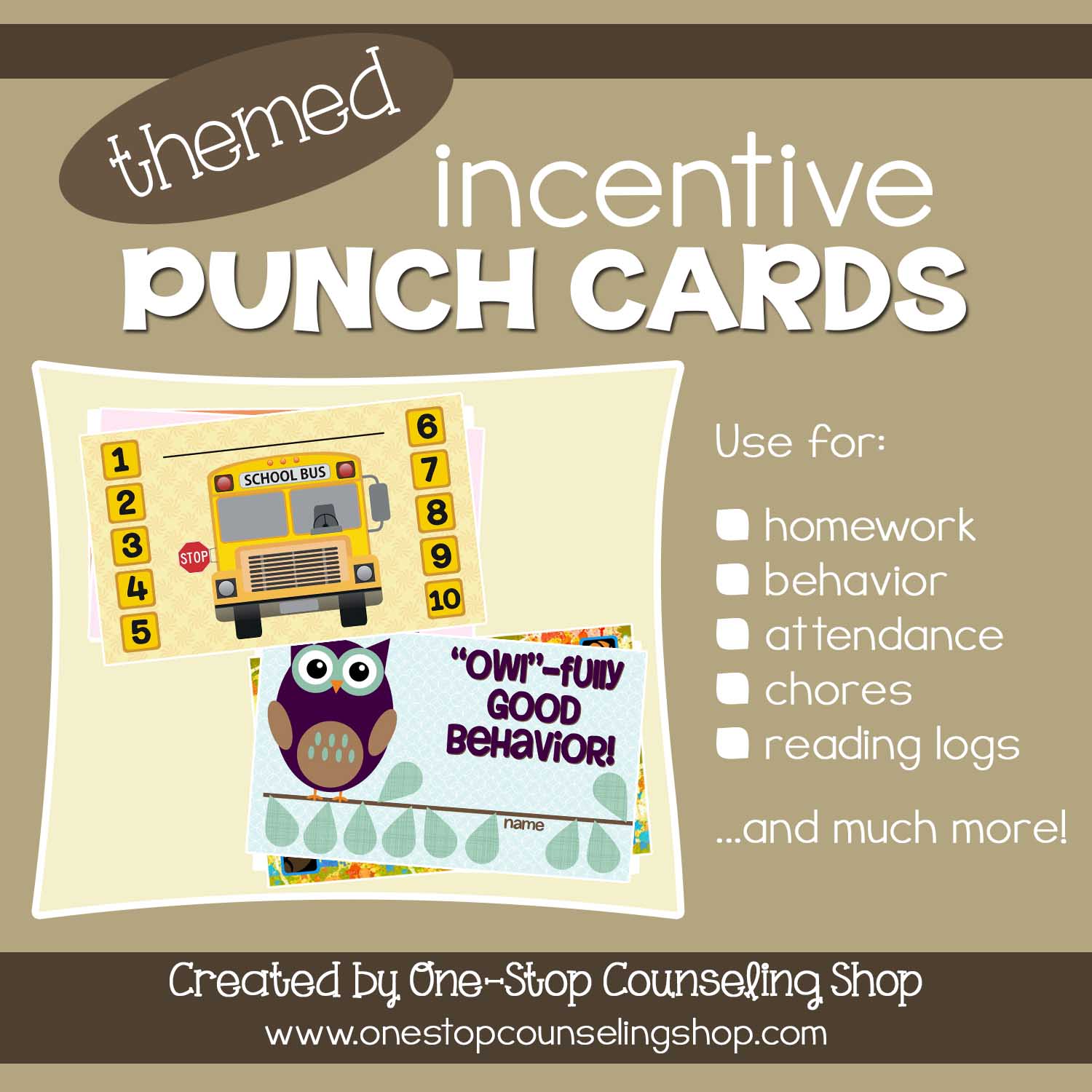 I'm really excited about this next product!  I already have Positive Behavior Punch Cards on my store at TeacherspayTeachers, but yesterday I added another pack of them.
We all know visual reinforcement for behavior is always best and these punch cards are a fun, easy way to encourage your students to show appropriate behavior. Some ideas for use include homework completion, attendance, appropriate behavior during the day – the possibilities are endless! This pack includes 19 different cards. Most are already colored for you, but a few are blank to allow your students to personalize them with their own color choices!
These cards are presented in PDF format, which means you can print them as many to a page as you want – I recommend between 4, 6, or 9.
Themes include:
SaveSave