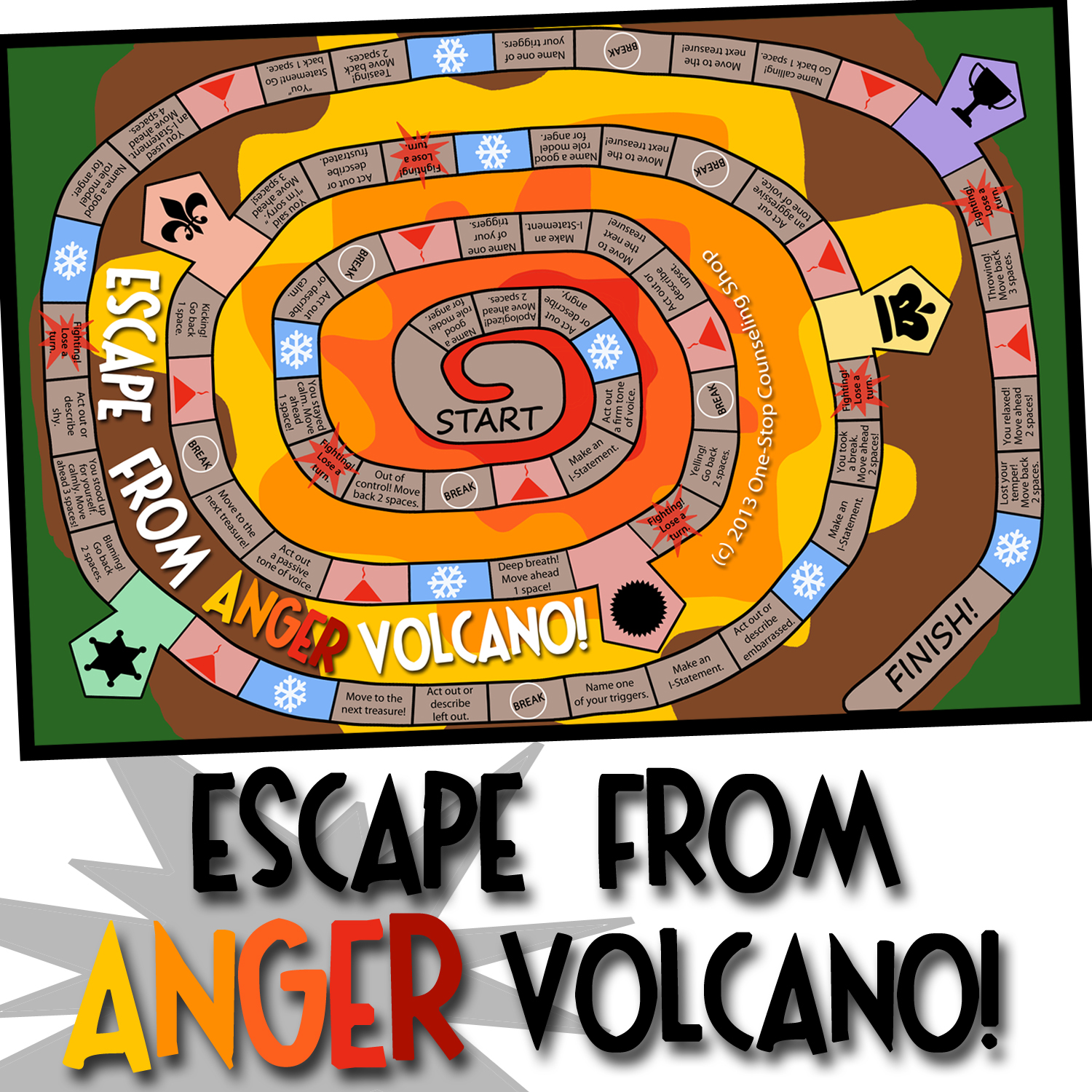 I am so excited to share this new product with you all. Recently, I've really gotten into making social-emotional games like my Social Skills Land and Social Superstar Games. My students love playing them all and I've found that they've been so much more effective than more "traditional" social-emotional lessons because the kids feel engaged and don't even realize they're learning. I mean, let's be honest…working on emotional regulation, empathy, or anger management skills can get old and boring quickly!
This volcano/treasure-hunting-themed game contains 150 cards (including some blank ones and decorative card backs) of the following types to increase empathy and anger management skills in students with bipolar disorder, oppositional defiant disorder, or other emotional difficulties.
–        Empathy Questions "How Do They Feel/What Are They Thinking?"
 


–        General Anger Trivia Questions

–        Cause and Effect Questions "What Happens Next?"

–        I-Statement Questions

–        Trigger Questions "How Angry Would You Be?"
The game also includes a printable board game in color or black and white, "cool down" tokens, boy and girl characters in various ethnicities, and treasure reward cards. A great game for groups or individual students!
Example Questions:
1) TRUE OR FALSE? If you have a hard time controlling anger, you can't do anything about it.
2) WHAT ARE THEY THINKING? Samantha has a spelling test in 15 minutes.
3) WHAT HAPPENS NEXT? A man yells at his boss at work.
4) Make and I-Statement: Your brother stole your video game controller.
And until Wednesday it's $2 off, so swing by and pick it up!
Enjoy 🙂