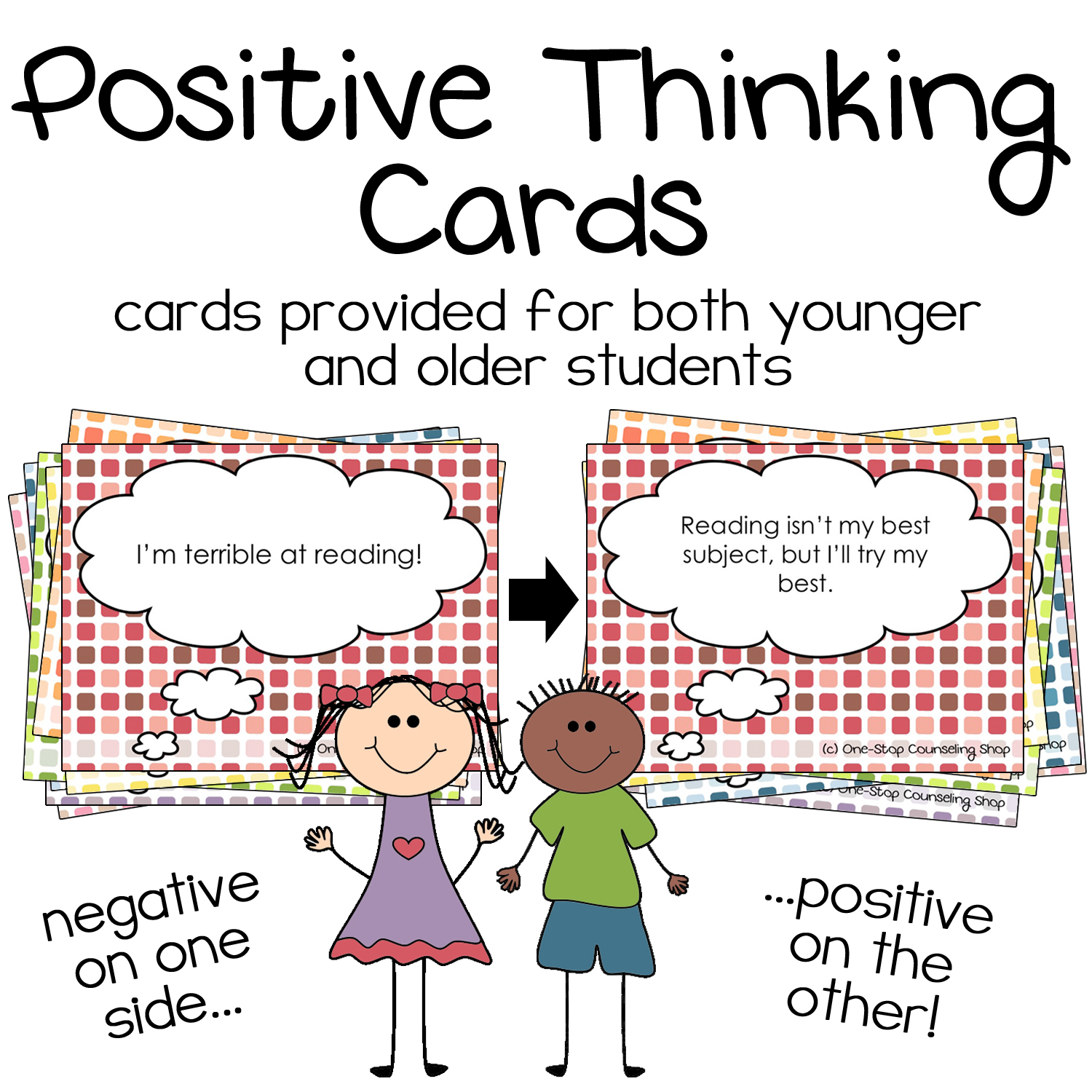 I admit I've been a little slow rolling out new products recently. My husband and I are expecting our first child in a couple weeks, so time has been diverted to assembling furniture, washing miniature socks, finding miniature socks ones they get lost in the washer, etc!
However, I've been thinking about this product for awhile and have had a few people requesting it, so I really wanted to make sure to get it out before the baby gets here. So, here it is!
This deck was designed to help students learn how to change negative thoughts into positive ones. It's helpful for students who struggle with depression, anxiety, low self-esteem, or other mental health issues. Many times, the root of these issues is in a student's difficulty looking at a situation objectively or in a positive light – everything is bad or reflects poorly on them in some way. Most times, students don't even know they're doing it, so if we can focus their attention on their own thoughts, we can help them move past the negative feelings they experience.
The download includes 2 separate decks – a version for older students and a version for younger students – as well as an ink-friendly version of each deck! Blank cards are also included so you can customize your own. I've made something similar that I use with my students and what I like to do is to laminate the blank cards and have students come up with their own negative and positive thoughts. They're really good at it!
SaveSave
SaveSave