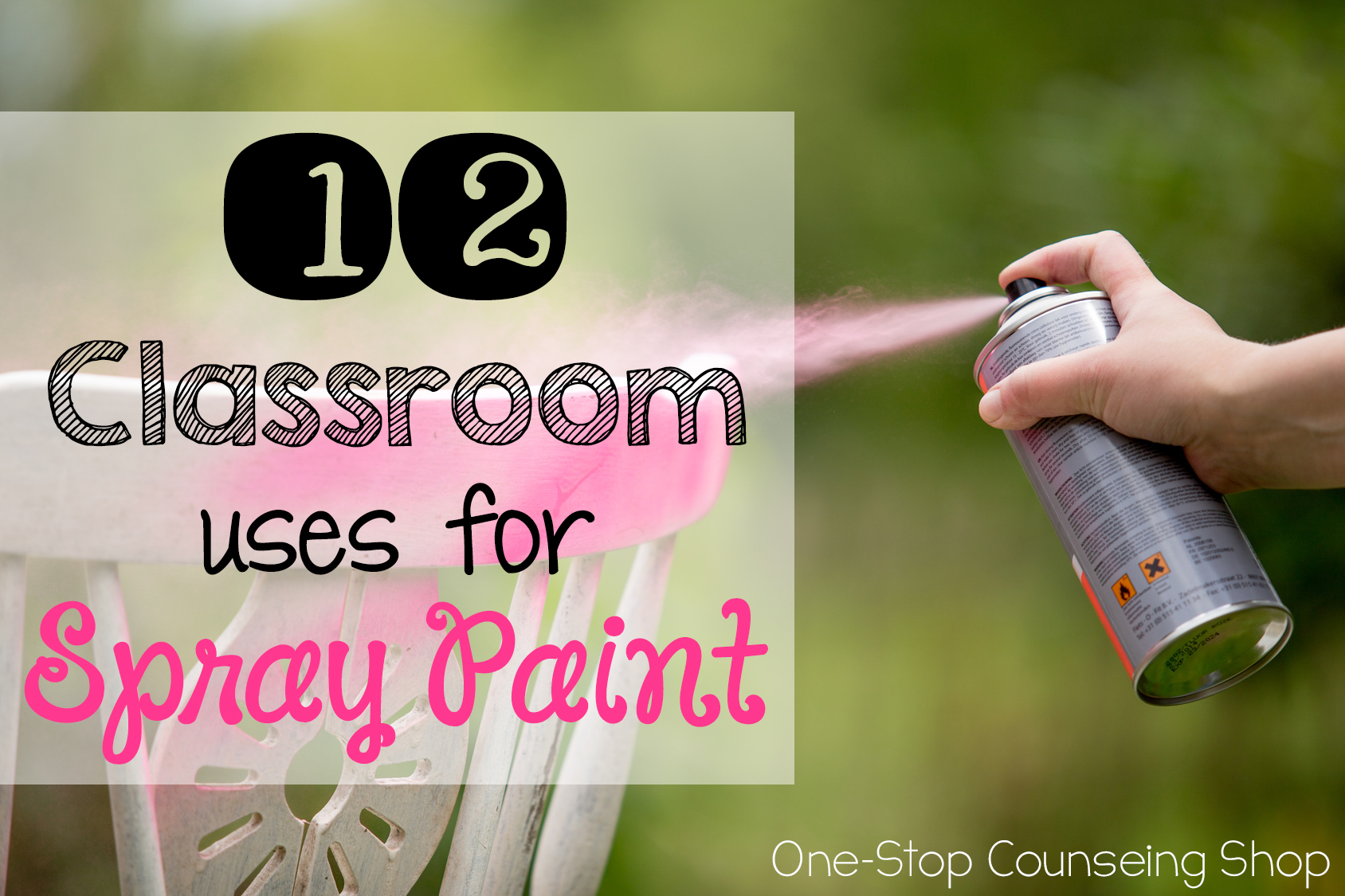 As I'm getting ready for the school year, I'm always look for quick, inexpensive ways to add a little pizzaz to my office for the year. One of the ways I LOVE to do this is by using spray paint. There's just something about spending $3 and having a massive transformation done in less than 10 minutes! I've scoured the internet and put together a huge list of things you can remodel with spray paint for your classroom. Please add your own in the comments!!
– Spray Paint Chairs
If you're like me, you somehow ended up with 4 mismatching chairs because you don't have a "real class" since you only see kids in groups of 3-6. Not for long!
– Storage Drawers. I have a pink one (which was the only color available at the time), which doesn't exactly scream gender-neutral to a clientele of mostly boys…I'm going to have to get on this!
– File Cabinets.  Goodbye beige, hello happiness!
Classy Alphabet Letters. I know several students who would love these!
– Adorable Garbage Cans
– Library Sticks (or hall passes, or lunch tickets, etc.)
– Plastic Dollar Store Baskets
– Clipboards
– Cookie Sheet Magnetic Activities
– Clothes Pins
– Chalkboards
All right, let's hear it! How else do you use spray paint to jazz up your office or classroom?