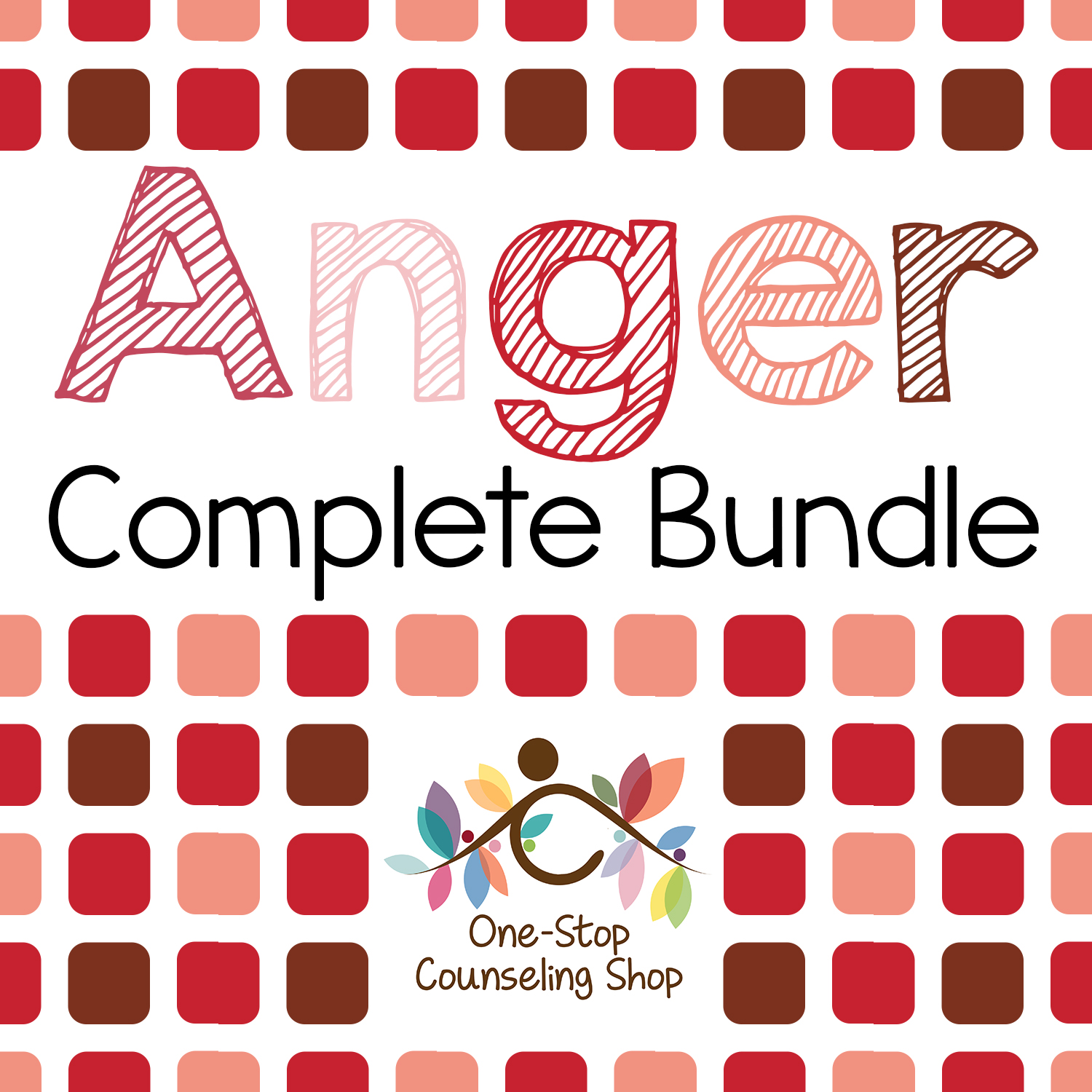 *Update: This original bundle from long ago has been split into two separate products – one for Grades K-2 and one for Grades 3-5! Be sure to read the descriptions carefully on TpT to make sure you get the one to best fit your needs!*
My students often have difficulty dealing with anger in safe, appropriate ways. If you're like me and are looking too add to your counseling toolbox with some activities to help students to recognize anger and learn coping skills, look no further! Instead of individually having to sort through products and add them to your cart, just purchase one of these bundles. There's one for Grades K-2 and one for Grades 3-5. Make sure you get the right one!
First up is the older student bundle!
It contains several different activities you can use to help teach emotional regulation skills and coping strategies to students who many be diagnosed with Autism, Bipolar Disorder, or other difficulties, including:
– Coping Skills Bingo Game – older student version only

– Escape from Anger Volcano Game

– Trigger Checklist
– Anger Body Worksheet
Next up is the bundle for younger students!
It includes:
– Coping Skills Bingo Game – older student version only