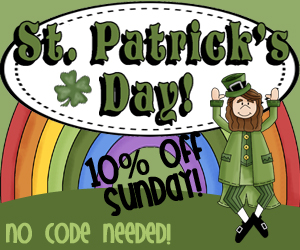 In celebration of St. Patrick's Day (and out of mild happiness that I don't have to forget to wear green again and get pinched by 60 kids this year), I'm offering 10% off at my store today!
So whether you're Irish or not, invite a few friends head on over to TpT and save on everything in my store. You don't need a code or any type of tricky leprechaun magic; the discount will be taken off automatically when you check out.
Enjoy the rest of your weekend!