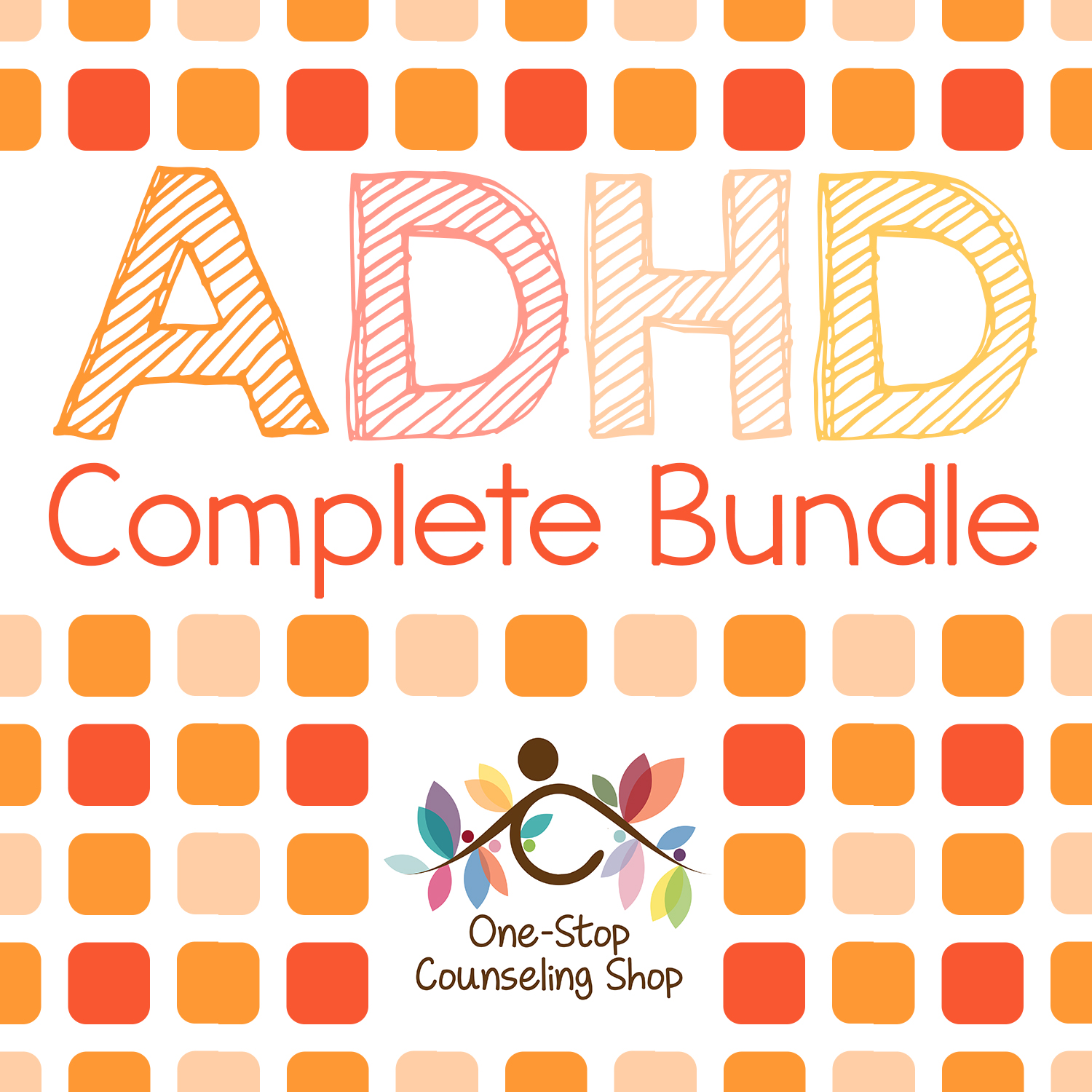 This year, millions more students will be diagnosed with ADHD. In fact, I'd venture to say it is one of THE most common disorders teachers and special education staff come across (second only perhaps to Learning Disabilities).
While these students often struggle with demonstrating appropriate behavior at school, ADHD often causes even more difficulties with executive functioning and organization. Often, students struggle with picking important details out of situations and stories, sequencing events, organizing information they encounter in life and in lessons, and maintaining a positive self-esteem. Usually, a student's "hyper" behavior will decrease as they age, but these difficulties remain.
Along the way, I've made a whole lot of my own activities for my students. This download is a collection of a lot of these executive functioning activities. Enjoy it free here until 11/3 for all of you loyal readers!  After that, it'll be available here. It contains:
Activities Include:
– Social Skills Cards: School Success Pack

– Social Skills Rubrics: School Success Pack

– Following Directions Game & No-Print
Enjoy!!