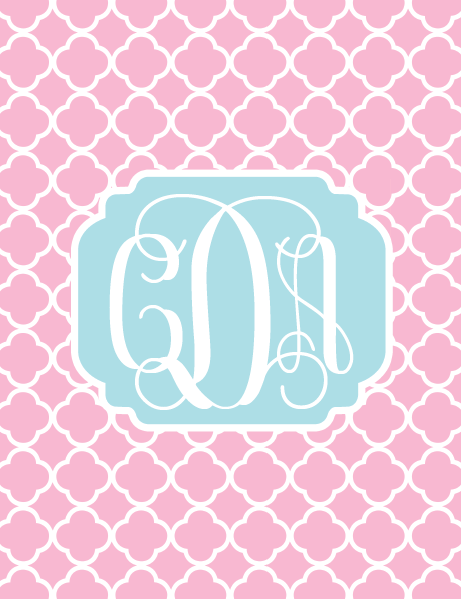 I am SO SO SO SO excited about this website I just came across! It offers 3 different monogram designs in several different color options for FREE!
I had a few glitches on a Mac when I first tried to make mine, but then I noticed in the comments that people recommended using Adobe Acrobat instead of Preview on a Mac. This solved my problem and POOF, I now have a super cute monogram cover for one of my binders at school.
Happy Sunday, indeed!