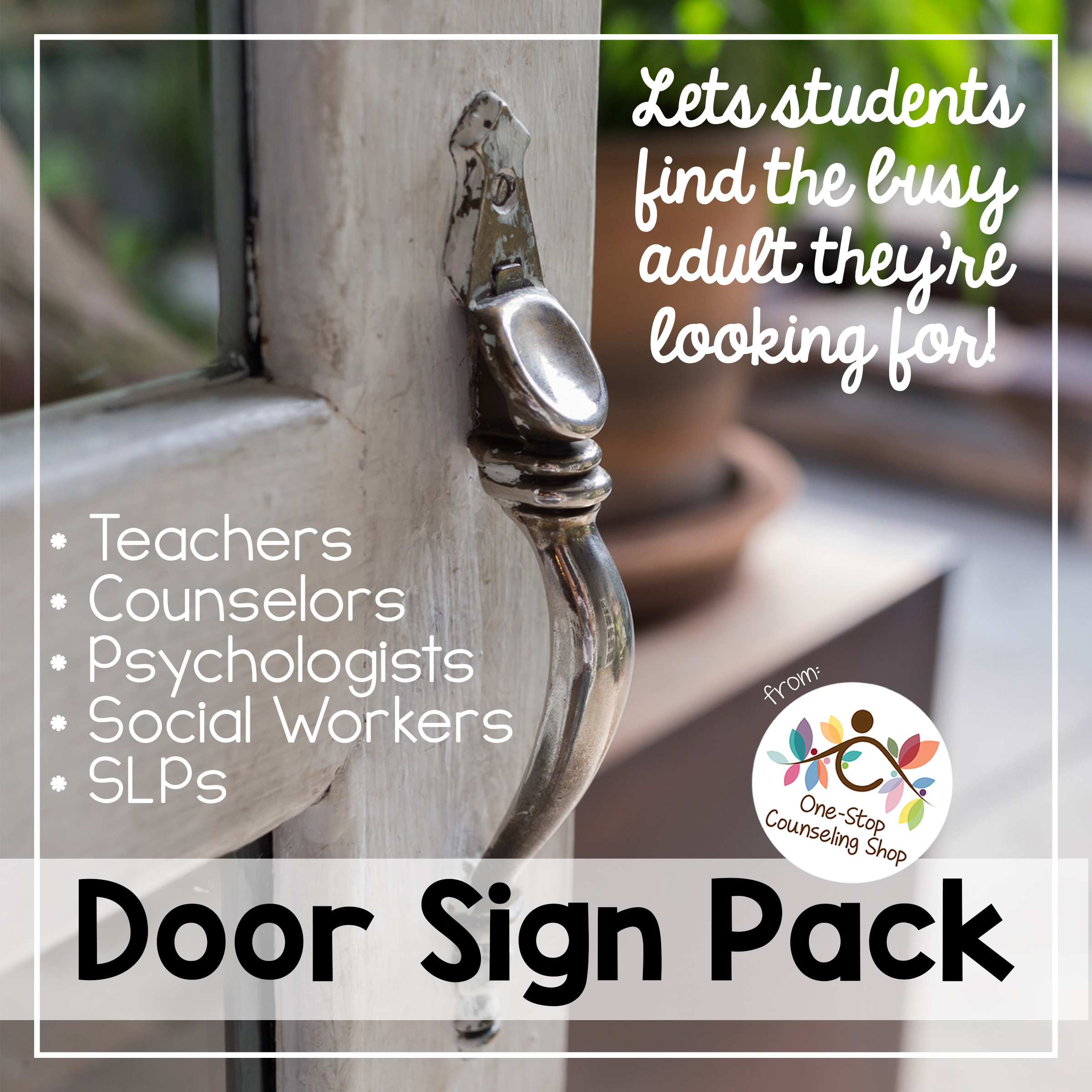 Do you ever feel like you spend approximately 2% of your time actually IN your classroom or office? And the other 98% of the time, you're running around the rest of the school building putting out fires or trying to get your students some fresh air? Well, this sign pack is designed to help you let students and other staff know where to find you during those times!
It includes the following in 15 colors:
– The Social Worker is…
– The School Counselor is…


– The School Psychologist… – The Speech-Language Pathologist is…
It also includes the following in color and black and white:
– absent
– sick today
– going to be right back
– gone until :
– out for a bit
– out of the building


– at the elementary school
– at the middle school
– at the junior high school
– at the high school
– meeting with students
– meeting with parents
– at lunch


– at recess
– outside
– at a meeting
– at an IEP meeting


– at an RtI meeting
– visiting a class
– 2 blank (write your own)
What I ended up doing was laminating each page and assembling the location signs into a coil bound book. Then, I punched a hole in the bottom center of each page so it could hang like a calendar. When I leave the room, I just flip to the page I need. So get out your laminator and enjoy!
SaveSave