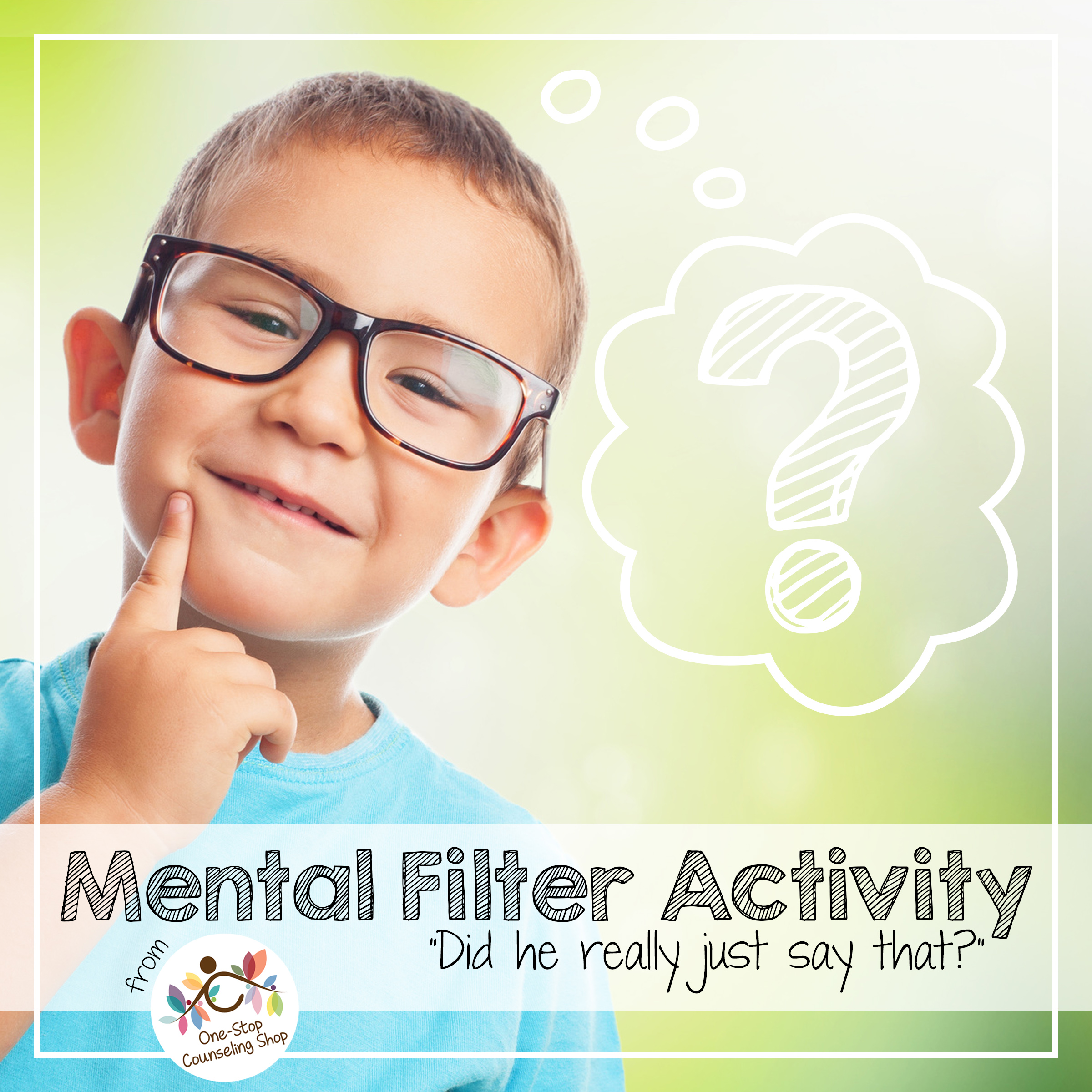 Did he seriously just say that? How often has one of our students with Autism, ADHD, or other difficulties said something completely inappropriate to a peer or adult, but not even realize that what they said was inappropriate!?
This activity provides a way for students to learn that some thoughts should be kept to themselves! Students cut out different statements and glue them either in the brain or speech bubble. Also provides an answer key!
Before completing this activity, I use some type of filter or strainer to show students what a filter does – how it lets something through, but keeps other things back. Coffee filters generally work really well, but kids usually bring up and talk about fish tank filters too. Then, I explain how a mental filter in our brain can work the same way – letting some thoughts out and keeping others to ourselves.
Students really seem to remember this activity. I'm often surprised how many months or years later a student will say something like, "Johnny called Sarah a ____. He should have just kept that in his brain filter!"