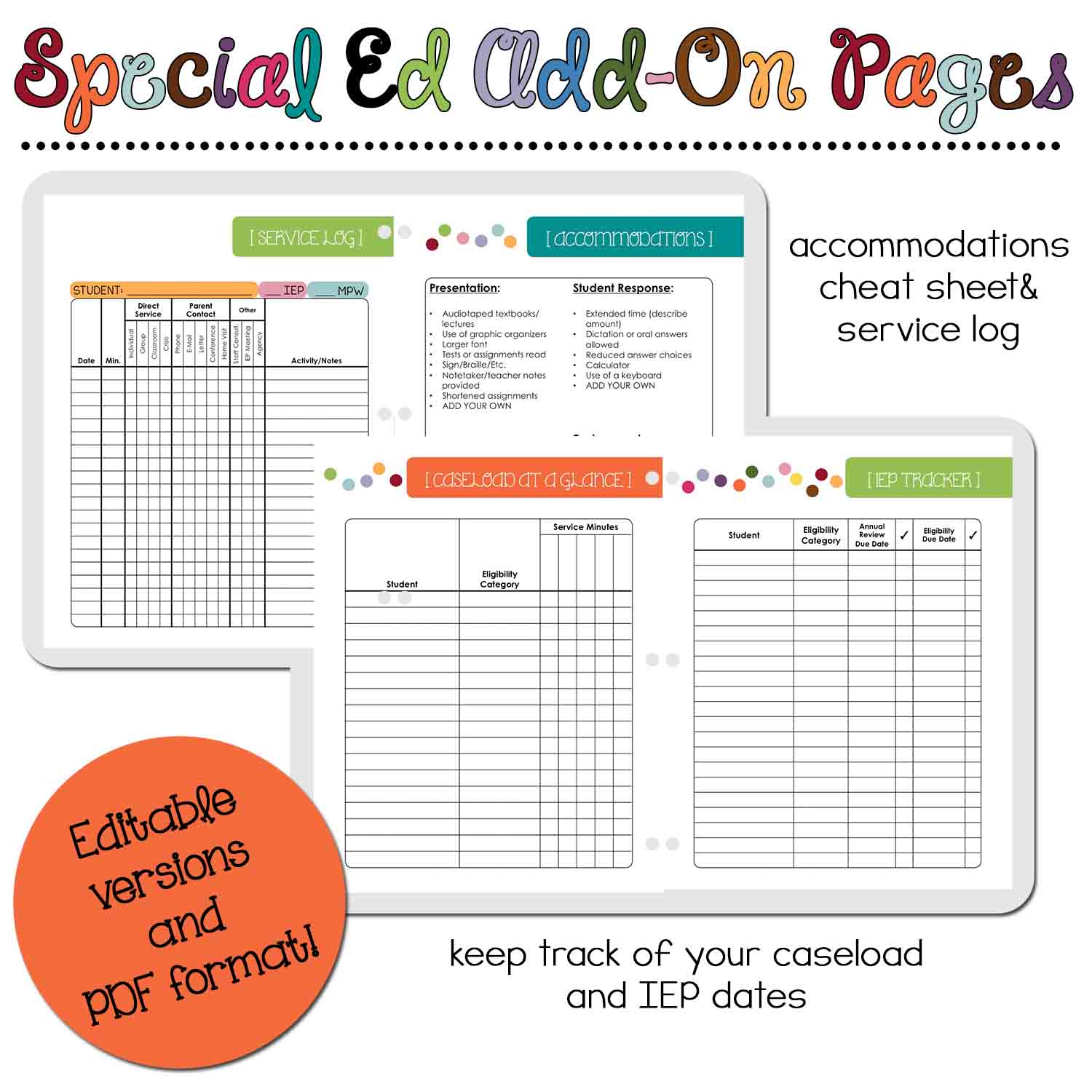 When I was first starting out as a school social worker, one of my biggest frustrations was trying to keep myself organized with the mounds of paperwork I had. There were millions of teacher binders out there, but nothing seemed really tailored to those of us special education types! Over several years, I put together my first Special Education Organization Binder. To date, it's one of my most popular products. Apparently we all struggle together with organizing our chaotic jobs!
A few years later, I updated the design and added the ability to be able to fill the pages out super easily on a computer. The original version used Microsoft Word and I've found the PDFs to be way easier for most people! So last year, I introduced by Yearly Planner Binder. The pages are very similar, but the design and functionality is a huge improvement. I update the dated calendar pages each year, as well as occasionally adding new pages as I create them or as people request them! To go along with the planner, here is the pack of pages that most special education staff find helpful. It includes the following:
Any pages you'd like to see added next update? Leave them in the comments!