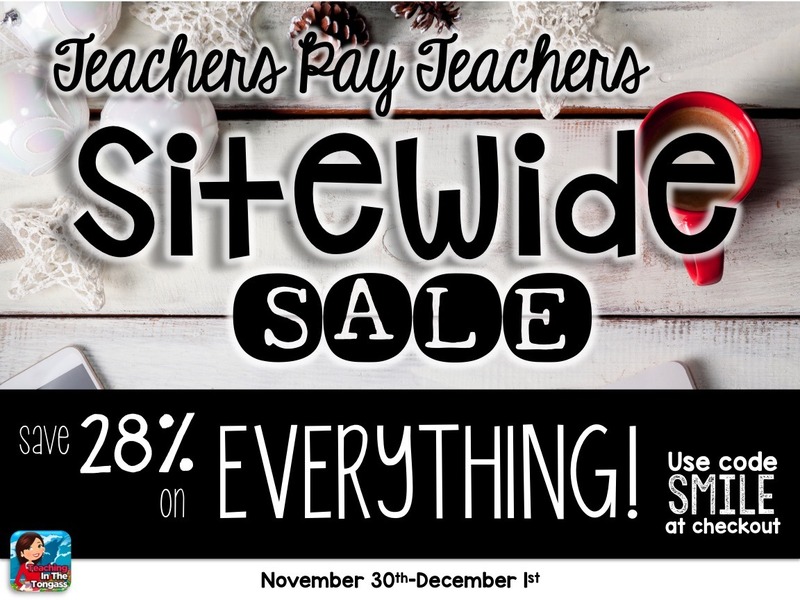 So, waking up before the sun after having eaten 40 pounds of turkey, sweet potatoes, and green beans, and then waiting in line only to check out with $200 worth of things you didn't actually need from Target isn't really your thing? (No offense, Target, you just always have the ability to make me decide on a whim to refill my gum collection, buy 12 DVDs "because they're only $5!")
Saving 28% off teaching materials, lesson plans, and activities in your pajamas from the comfort of your own home more how you like to do things? Well, tomorrow and Tuesday only, you can save on EVERYTHING in my store, including all my Winter Holiday items. Just enter the promo code "SMILE" at checkout to get and extra 10% off already discounted items (10% off items already 20% off = 28% off…just trust me)!
But don't wait too long. This sale will only be going on 12:01 AM Monday through 11:59 PM on Tuesday. So, head on over and grab lots of goodies to get you through the rest of the year. Won't it be great to not have to plan until next year!?