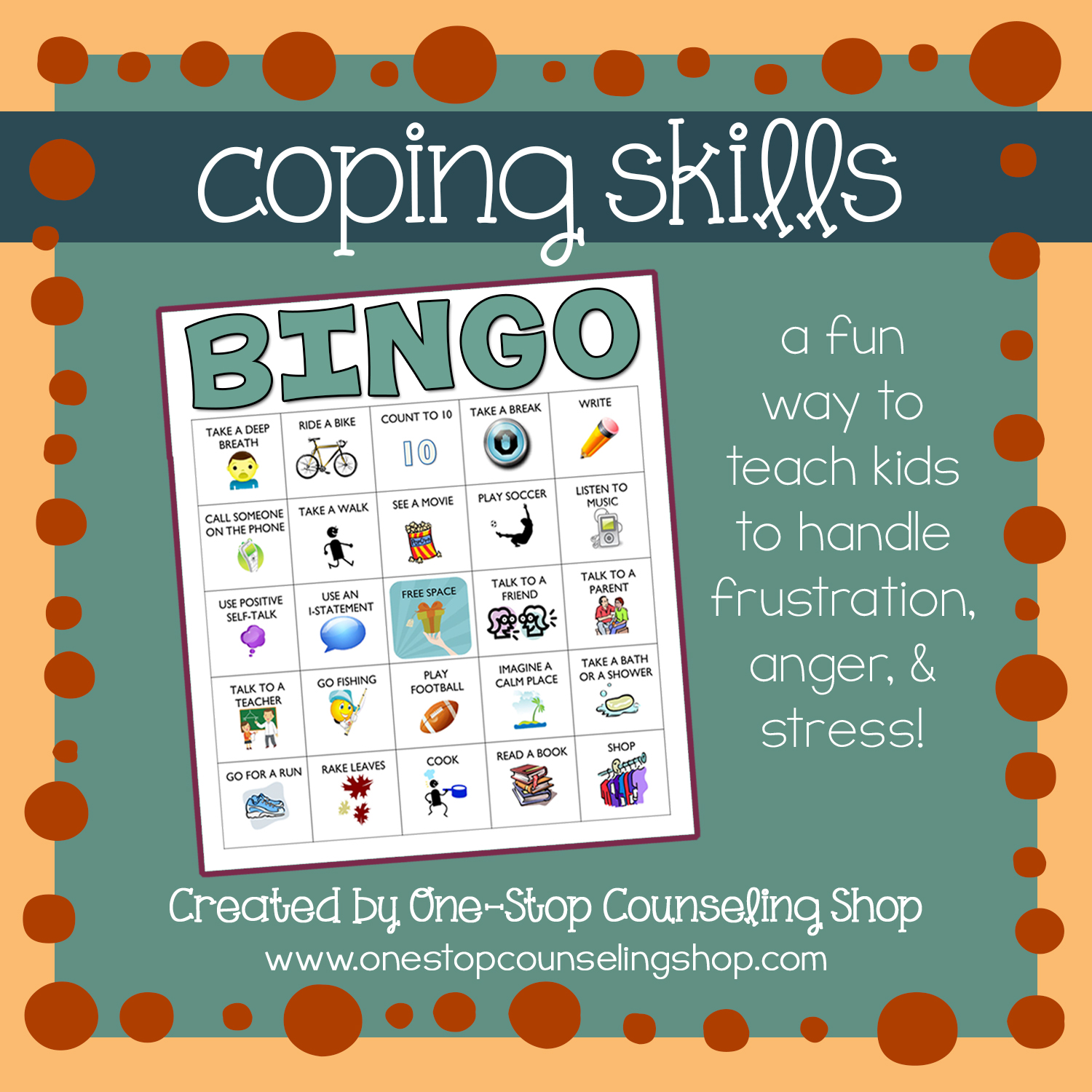 One of the lessons I find myself teaching constantly is about coping skills. Whether I was working with kids who had difficulty managing stress or kids who got into trouble frequently for fighting with others or arguing with teachers, the common thread was that these kids didn't have the tools to deal with frustrating or stress-invoking situations. I also found that many of these kids needed lessons to be really interactive or fun for them to really invest in learning how to manage their stress or anger.
This was my solution! It is designed to help students learn many different coping strategies in a fun, interactive way. The strategies they learn can help them handle stress and anger in safe, appropriate ways. This game is great for those groups or students who tend to resist "traditional" coping skills lessons. There are 2 versions included, a shorter one and a longer one depending on the attention span of your students!
Several times, my kids have actually come to my room and specifically requested to play this game. It's pretty crazy, actually! The download includes several different ways to deal with anger or stress and provides everything you need for students to create their own bingo cards and play the game!:
If you're looking for more activities to help kids deal with anger, check out my Dealing with Anger Activity Pack.
SaveSave
SaveSave