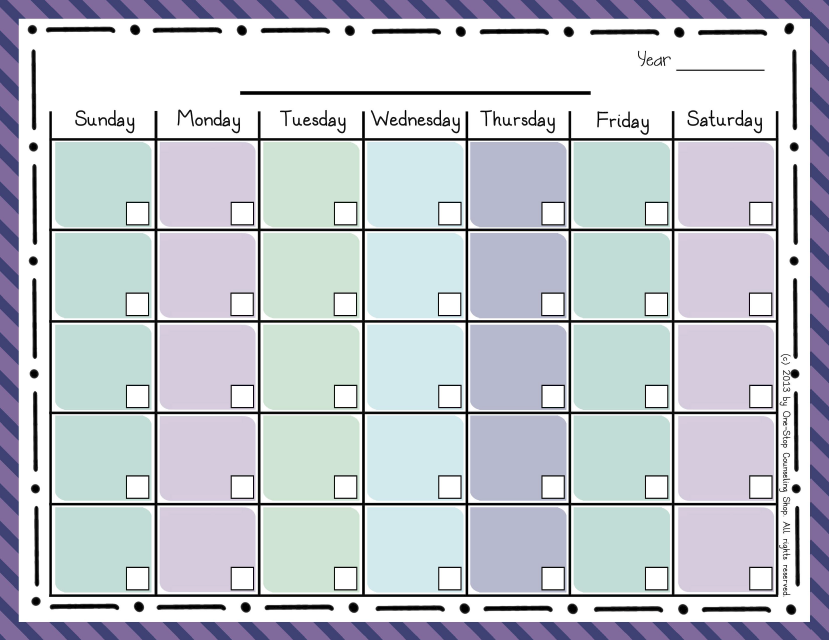 Lately, I've seen a huge amount of teacher organization binders on Pinterest and teacher blogs. Unfortunately, they aren't meant to be used by most special education teachers, counselors, or social workers – they're all organized for classroom teachers. So, over the course of the next few weeks, I'm making one for the rest of us 🙂 When it's done in August, I'll add it to my TpT Store, but until then, follow along and you can download them here for free!
So far, you've missed:
Group Organizer
User Name & Password Keeper
IEP Tracker
Service Log
Lesson Planning Sheets
Student Information Pages
Gradebook
Seating Chart
Birthday Page
Class List
Meeting Organizer
Checklist
IEP Accommodations Cheat Sheet
What binder is complete without some calendar pages!? Well, you're in luck! I've included blank ones that can be used year after year to help you organize your work life a month at a time. In addition, I've also included a weekly schedule sheet. Many school require their staff to provide a copy of their weekly schedule to administrators or put outside their classroom so people can know where to find them, and this is all ready for you to fill in – complete with your own custom times on the side and events under each day.
Here are links to the warm-colored ones:
And the cool ones:
Enjoy!
Like the backgrounds? You can get them at my store here!