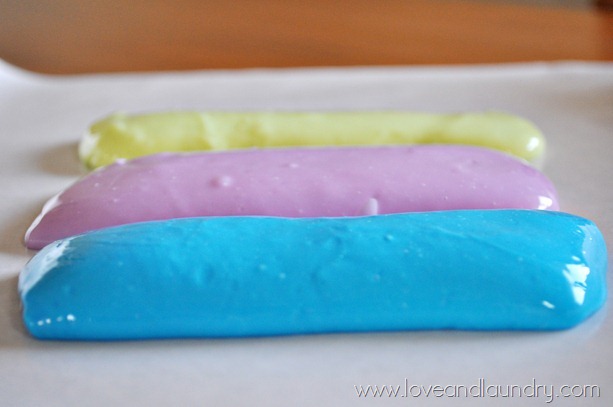 Holy cow…I found this recipe on Pinterest today and COULDN'T resist posting it. If I had everything in my house I needed, I'd be making it right now….yes…on a Sunday night! I'm pretty sure my mom used to make this with me as a child. If I remember correctly, it can kinda smell a bit strange (I mean, it's basically glue!), so maybe add a drop of an essential oil or vanilla extract or something and see if it smells better?
This is going to be awesome for my kids that use putty to calm down or for some of my kiddos with sensory needs. A tiny silly putty egg just is NOT enough for them!
Recipe Update: it calls for 1/4 cup of water several times. I've used about a 3/4 full 1/4 cup measure and that worked much better!